Home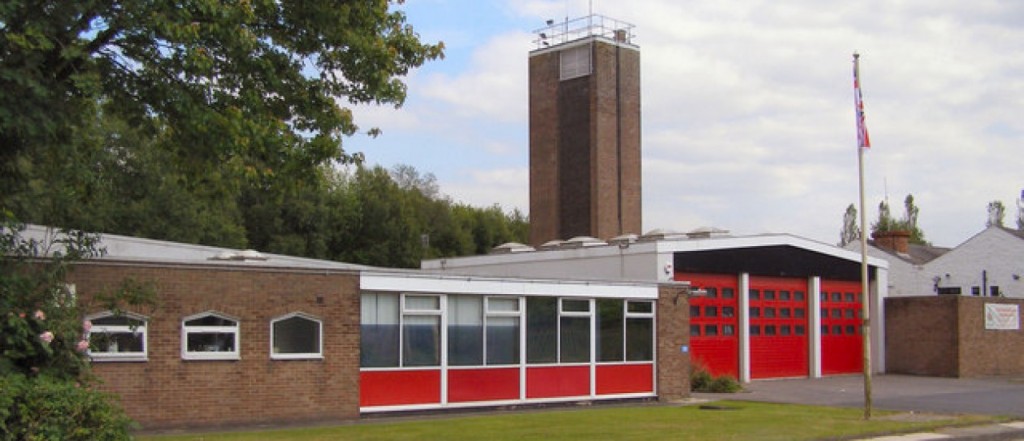 The Present Fire Station at Stubbins Lane – Copyright David Dixon
Ramsbottom Fire Station is a two appliance station located within the Bury Borough of Greater Manchester Fire and Rescue Service. The station currently has 14 Wholetime and 12 Retained fire fighters.
Historically Ramsbottom has not always been in Greater Manchester Fire and Rescue Service. Originally the fire station came under its own fire brigade before being absorbed by Lancashire County Fire Brigade and it wasn't until 1974 that the fire station changed hands to Greater Manchester as apart of the local government act 1972. This saw a new county created as Greater Manchester with Ramsbottom within its boundaries.
When part of Lancashire the station was number 87 and was originally part of F Division then E Division before becoming part of Greater Manchester where it would become station 38, firstly in C Division and then latterly in East Division. Today Ramsbottom is a part of the Bury Borough.
Today Ramsbottom is equipped with 1x Volvo FLL and 1x Volvo FL6 fire appliances. There is also 1x Iveco Daily Dim Vehicle that has been issued under the new dimension scheme.
This website is not an official website for Greater Manchester Fire and Rescue Service but is an enthusiast website and has been dedicated to all the firemen past and present that have served at Ramsbottom.
Hopefully this website will show a detailed history of the stations, appliances, firefighters, shouts, open days and any other interesting items that have involved F87/E87/C38/East38 Ramsbottom.
I would like to thank all the firemen of Ramsbottom Fire Station, Norman Price (Fire Flash Delta 64), Former Station Officer Mark Beswick, Jan & Keith Howarth, the late Alan Gartside, Bob Bonner from GMCFS Museum, Ramsbottom Heritage Society and Many Contributors on the Flickr website. For helping with all their information and photographs without them I could not of made this website possible.
If you have any information, photographs and anything else that would be helpful then we would like to hear from you. Please email me Eagle1711@hotmail.com
Thank you
Danny Jones