A652OJA
After the first generation dodges came a pair of second generation dodges G13C  A652OJA and A653OJA which had bodywork by Mountain Range.
The appliances were first registered on the 09/06/1984 and they had a 8.8litre diesel engine.
This pair of appliances first served at C32 Heywood Fire Station and transferred to C38 Ramsbottom in 1988.
A652OJA was last taxed around 1st May 2006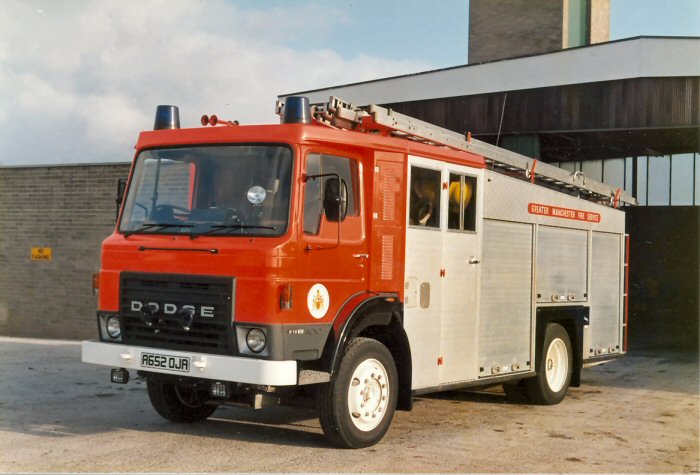 A652OJA seen here at C32 Heywood Fire Station as the second away – Date Unknown – Copyright the late Alan Garside