S301RVM
S301 RVM was a Volvo FL614  which was based here from new and replaced a pair of G Reg Renault Dodge G13TCs. The body work on this appliance was made by Saxon Specialist Vehicles. It is fitted with a 5.5litre engine and a Godiva 4,500 litre per minute and tank of 1,800 litres.
This vehicle on the whole was mostly used by the Day Manning crew but they did tend to swap between S301RVM and S302RVM to equal the mileage out.
This vehicle was based here from around 1999  till around 2012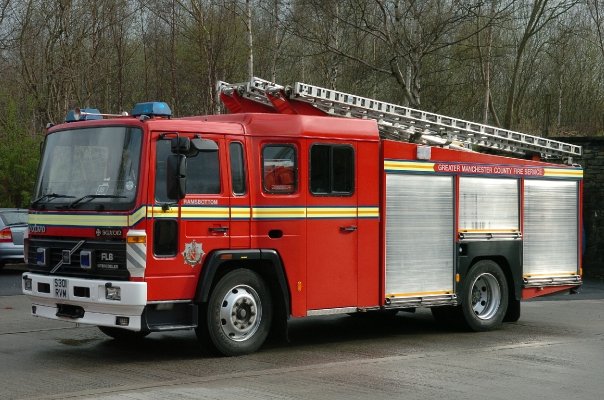 S301RVM seen in the rear yard at Ramsbotom – 21/03/08 – Copyright Paul Oxton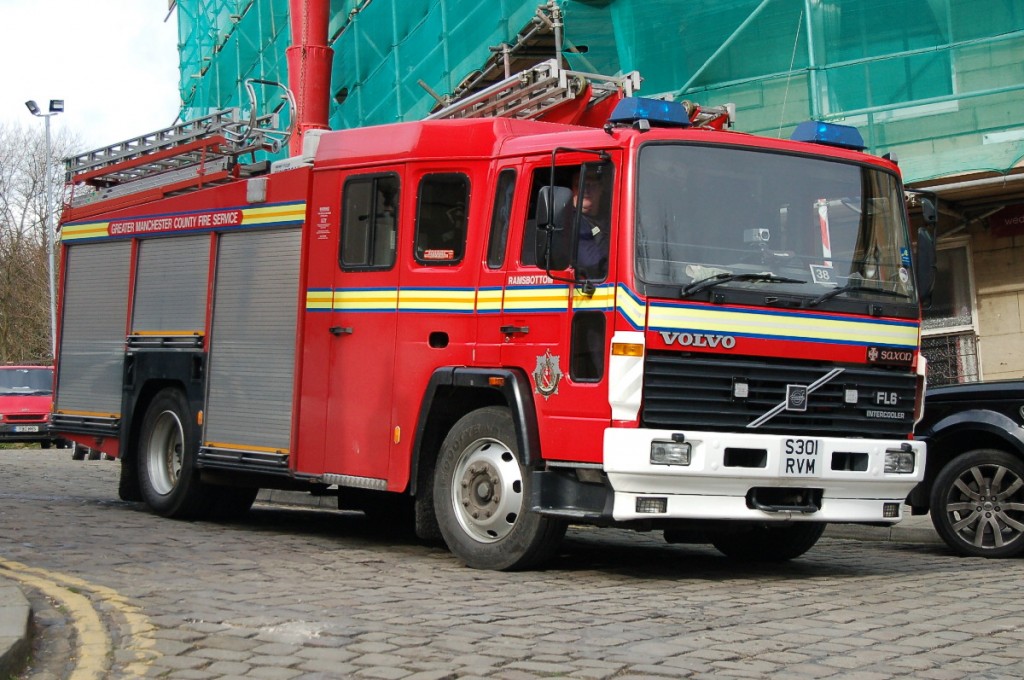 S301RVM seen adj Ramsbottom Civic Centre – 05/03/09 – Copyright Dave Burrell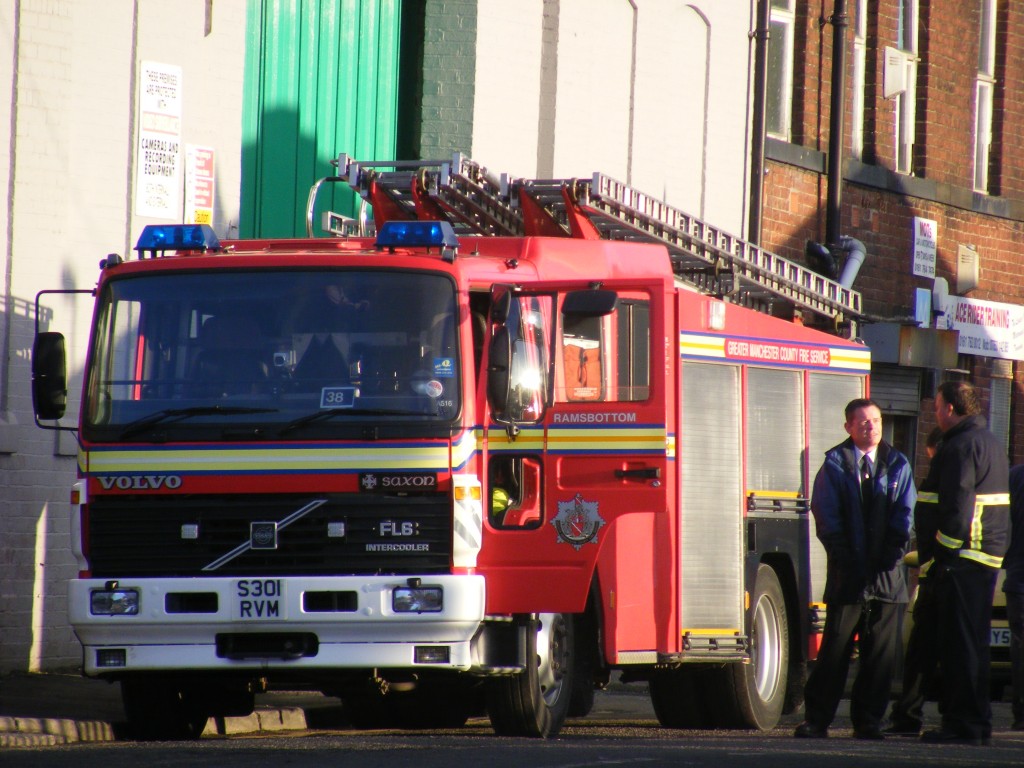 S301RVM seen in Bury . Sub Officer Tony Burke is also seen on the Right. – 09/02/10 – Copyright Luke/Nigel Everitt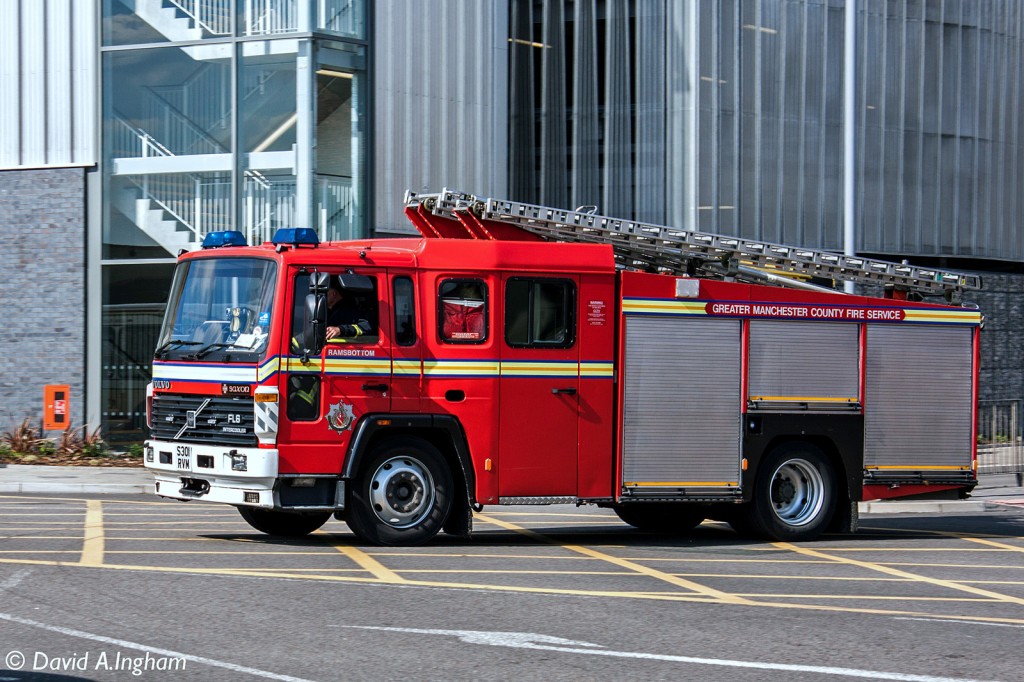 Greater Manchester Fire and Rescue Service A516 S301 RVM turns from Derby Way in Bury onto Rochdale Road – Thursday 31st August 2010 – David A.Ingham.