War Weapons Week
Ramsbottom once hosted a War Weapons Week (April 26th – May 3rd 1941). The event was opened by Lord Crawford outside the Grants Arms Public House.
War Weapons Week was a means by which the selling of war bonds was promoted through marches, events, performances etc. Bonds would be sold to raise cash to buy armaments. The money was needed especially after so much equipment was lost at Dunkirk.
Different from simply putting money in a tin, war bonds meant that people buying them could save money and thus keep inflation down by not spending. When the war was over, they would get their money back which would be good for the economy when the country needed the population to start spending again. And of course people could feel they were doing their bit for the war effort while the government was able to build and buy weapons.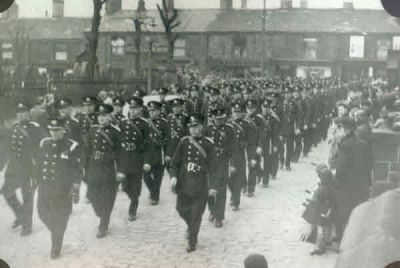 Ramsbottom Firemen and Auxiliary Firemen matching down Crow Lane during War Weapons Week – (April 26th – May 3rd 1941) – Copyright Ramsbottom Heritage Society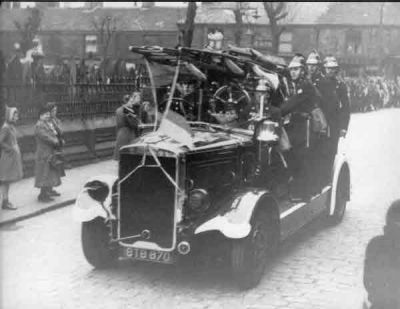 Leyland BTB 870 (Rawtenstall Fire Brigade) dating from 1936, seen driving down Crow Lane during War Weapons Week – (April 26th – May 3rd 1941) – Copyright Ramsbottom Heritage Society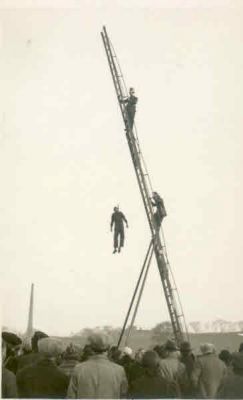 Demonstrations by the Auxiliary Fire Service seen possibly at Nuttall Park during War Weapons Week – (April 26th – May 3rd 1941) – Copyright Ramsbottom Heritage Society